Pornstars Like It Big Tory Lane in foundcock day episode
Scene Title: Foundcock Day
Storyline: Tory has something very peculiar happening to her. She keeps on waking up in the very same day. Unfortunately on that day, she can't find a big dick to fuck. The only way out is to find a big dick and to fuck it.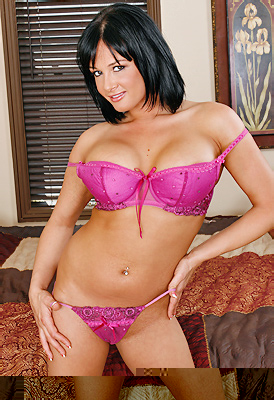 PornstarsLikeItBig Tory Lane Video Trailer
What people are saying about: Tory Lane - Foundcock Day pornstarslikeitbig scene
Comment #1
LMAO at the dudes at the beginning. The Paperboy says "And the paperboy delivers." LOL The fucking between Tory and James Deen was hot as hell. That dude can pound the pussies in his own way. See James Deen in that Angelina Ashe video "The Adventures of Boobman." Un-fucking-real.
Comment #2
This pornstars like it big scene teaches us two very important lessons. 1. If you don't have a huge dick, never fuck a pornstar, cause apparently they don't even know if it's in. 2. Don't call out of work sick when you're not, or you'll be stuck in that day forever. Oh, and Tory is still one of the best out there.
Comment #3
nd this was the shit that got me in trouble once again at work. I was asked to take an early lunch due to my laughter. Huggy, the paperboy, and James were funny but Tory was fucking hilarious. Nice job of adding the shower scene. I knew this was gonna be explosive with Tory and James. Look at the freak nasty positions James threw at us. Dude is like human Kama Sutra book. She got even hotter with the addition of oil all over her in heat body. She was taking his cock past the tonsils. After today Tory Lane is fucking Phat Pack for eternity. That fucking cowgirl they put on near the end could have been the curtain call for me. This spoof was absolutely money. Now that's Snoogans!
Comment #4
Who cares if Tory's scenes are all similar? There is always great action from her. She is holding up well considering how long she's been in the biz. I always look forward to seeing Tory because I know she'll be hot! This scene did not disappoint me.
Comment #5
Boo, this site is mean for talent that isn't overly-exposed on pretty much everything else. This site is for you know natural talent, and girls that aren't commonly used on other sites.. I call B.S...