Pornstars Like It Big presents: Miss Stylez wins the biggest cock on the Brazzers Bachelor Game
Scene Title: The Brazzers Bachelor Game
Storyline: "Welcome to the Brazzers Bachelor Game!! Three lucky bachelors get their shot to win a date with the one, the only, Mrs. Shyla Styles. Through a series of questions, she gets to filter them and find who might be her perfect match. In the end, Shyla is a Pornstar and Pornstars Like It Big. She chooses Keiran Lee's fat cock as her lucky bachelor."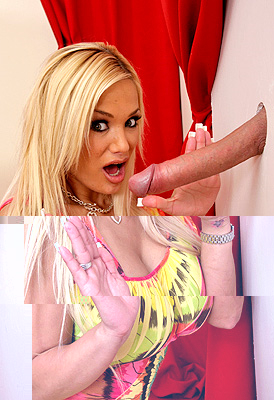 Pornstars Like It Big Shyla Stylez Video Trailer
What people are saying about: Shyla Stylez - The Brazzers Bachelor Game pornstarslikeitbig scene
Comment #1
EXCELLENCE, thy name is SHYLA STYLEZ!!!!!!!!!!!! I cannot stress enough how absolutely FUCK-tastic this woman is, she is the CORVETTE of Adult films, so keep bringing her back!
Comment #2
I just watched this pornstars like it big scene after seeing the "Is there too much Shyla" pole on the forums. You know the part where the camera is underneath Kieran's legs while Shyla is blowing him, where her huge tits look even bigger? Yeah well I didn't make ti past that, lol. So my response to that pole is: no, there is NEVER such thing as "too much Shyla"...crazy...I have no idea what I was thinking with my original comment on this scene. And forget about it with the commercials, lol. Dera had me laughing something terrible, especially the end: "...except Wednesday because that's when Charles goes tanning" hahahaha!
Comment #3
like shyla said in the scene to kerian, "look at this fucking beautiful cock!!!" as stated many times, kerian can make any scene look molten holt with nice that long dick of his. his tempo is second to none (johnny gives him a close race) and he delivers nice loads. shyla picked up the tempo in this scene and i believe she was excited about fucking kerian's hot ass long dick. i can't blame her taking kerian's load down the hatch but would have loved to have seen a few more seconds of watching her lick kerian's cum off of his dick. these two are hot performers, great scene brazzers!!!!!!!!!!!
Comment #4
I actually had an idea for a scene like this. Didn't post but glad it was made cause it turned out better than my thoughts. First I must get much props and kudos for doing comedy. Those fucking commercials were a fucking riot. I 've read things about wanting to see some gloryhole. I do believe you finally received. If you didn't think this sex was heart pumping then check for a pulse. More than likely you are dead. That POV of watching Keiran slide in & out her in doggy. Well it got me wet. The way Shyla rides cock is how I love to do it. I love to bounce, grind, wiggle, and rotate. Damn that makes 2x in a row Ive seen Keiran end with getting jerked off. Two wet kissed erect nips, Snoogans!
Comment #5
Fucking hilarious commercials and game show! Who says pornstars can't act?! Great set and extra work put into this pornstars like it big scene and it shows! Loved the glory hole, should be used again. Shyla looks fucking great as usual and her dirty talk has my hard dick begging for more! I love the ridicule of the small cocks and the worshipping of the big cock makes me grow an extra inch! "Look at this big fucking beautiful cock, God I fucking love it!" wow! Look at those big fucking beautiful tits of Shyla! Kick ass camera angles of blowjob with Shyla's tits in my face and then through the voyeur like glory hole is fucking brilliant Brazzers! Nice use of canned applause while Shyla deepthroats Keiran! I love this scene, it even had the classic wave goodbye of thr old Dating Game! Kick ass 10!
PornstarsLikeItBig Shyla Stylez Picture Gallery