Pornstars Like It Big presents: Sara Stone commits suicide and gets sent to big cock heaven
Scene Title: Big Cock Heaven
Storyline: Pornstar Sara Stone can't take it anymore. She has been looking for a big cock for a long time and can't find any. She gets so depressed that she commits suicide and goes to Big Cock Heaven where Big Cock God Johnny Sins gives her the bang of her death!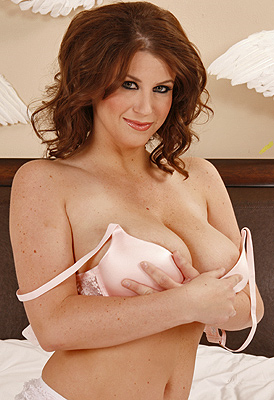 Pornstars Like It Big Sara Stone Video Trailer
What people are saying about: Sara Stone - Big Cock Heaven pornstarslikeitbig scene
Comment #1
This scene would end better with a creampie filling her pussy up with a hot load of cum. Definatly better than alot of other scenes on brazzers though. Not nearly enough creampie compared to other categories on brazzers.
Comment #2
woah, i would fuck those titties until i jizzed 100 times, then another 100 times. so fuckin nice. scene was excellent, bit of a stupid scenario though. liked the cowgirl in it.
Comment #3
Lmao @ the thud when she hit the ground. Story was lame, but in a funny, supposed-to-be-lame way. Sara is not normally what I dig when it comes to pornstar's looks, but I have to say, she looked pretty fuckin hot riding that cowgirl Sins gave her the biz pretty damn good there. In fact, he brings most scenes up a notch no matter who's in them. I'm not a fan of Sara Stone, but this was pretty good considering.
Comment #4
Nice to see gorgeous sara stone back even though she not quite as hot as she once was. Good overall action but i think the storyline regarding suicide was a bit beyond the pale though... not good.
Comment #5
As bad Sara was suppose to look at the start, I was expecting her to be more glamorous looking as an angel. Sorta on the level of Audrey Hepburn in Breakfast at Tiffany's. I was also expecting her to mail it in too. She shocked the hell out of me. How hot is it knowing that a bra can barely hold your boobs. That's why natural chicks rock. She blew my mine riding that cock both ways. I didn't think she had it in her. Then she even came with the dirt talk during doggy. Her boobs moved liked propellers during mish. She just needed the tower to tell her she was clear for take-off. How long have I been saying Johnny Sins is a Greek God? Now that's Snoogans!
PornstarsLikeItBig Sara Stone Picture Gallery