Pornstars Like It Big presents: Busty pornstar Shyla Stylez getting slammed hard by big dick
Scene Title: Halloween party
Storyline: Shyla showed up at Andrew's place thinking the Halloween party was taking place there. Andrew told her it had been move elsewhere and asked her to wait for him to get ready so they could go together. But when Shyla saw him dressed as "Adam", she changed her mind and decided to have a private party with Andrew's big cock...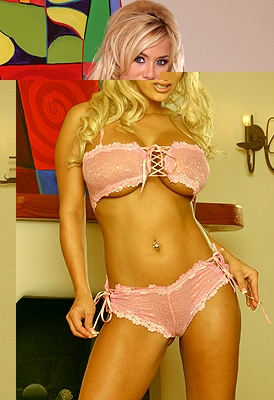 Pornstars Like It Big Shyla Stylez Picture Gallery
What people are saying about: Shyla Stylez - Halloween party pornstarslikeitbig scene
Comment #1
SHYLA STYLEZ is and will forever remain one of my all time Top 10s, great photoset & thanks for the consistent high quality. Suggestion: we have a PORN STARS LIKE IT BIG, a MILFs LIKE IT BIG, now how about a new site that will truly round out the single "weakness" in your fantastic network and call it AMATEURS LOVE IT BIG! Imagine it, a site featuring horny, fresh-faced unknowns and first-timers going up against a variety of dicks-for-hire! As a loyal customer, I think its a great idea, how about it...?
Comment #2
Shyla carried the scene! I thought this was "pronstars like it big site". This Andrew boy does NOT have a big dick. Put Shyla with a REAL big boy!
Comment #3
shiiiiitt...in addition to Shyla being in probably the top 3 as far as looks go, she also fuck better than almost anyone. I actually think this is one of her better scenes on Brazzers, that cowgirl was off the yelzebar son! I was thinking what robb20 already wrote, so I'll just say I'm looking forward to some of the new changes on the horizon
Comment #4
brazzer_sammy what is that you liked about this scene? If you are gonna have Shyla just sit there, shouldn't she be in a way hotter costume? I haven't liked Andrew since he was with Carmella. I've seen him on Onion Booty and MILF Seeker and his sex bores me. The only good thing about this scene was his cumshot all over her huge boobies. How come she didn't swallow that huge load. Snoogans!
Comment #5
Shyla Stylez is one of the five hottest porn actresses working today, and that's saying a lot because there is such an abundance of beautiful, almost impossibly sexy women working in the industry today. And yet, here she is virtually wasted by one more in what has become a steady succession of unimaginative, poorly directed and just downright lazy segments cranked out by Brazzers for at least the last two months. All one need do is compare this scene to some of Shyla's previous ones for Brazzers -- or for that matter, most Brazzers clips shot prior to the last two months -- to appreciate the difference. Less than two months ago (on Aug. 29), she appeared with Gianna and Carmella Bing in one of the sexiest sequences I've ever seen. Just this short time later, her talents are squandered in a rote, by-the-numbers segment I don't know what's going on at this company or who's dictating the creative direction of its content, but as far as I'm concerned it's scraping rock bottom, and if it doesn't improve by the time my one-year membership expires, I, for one, certainly won't renew. Perhaps I'm in the minority here, but it seems to me what was once the most dynamic and innovative of the original pron sites has now become the most insipid, indolent and just plain boring.