Pornstars Like It Big presents: Shyla Stylez is Americas number one GI Jane Rambina
Scene Title: Rambina
Storyline: Shyla Styles is Private Rambina. She is the Baddest to have fought for her country. She is needed for one last mission: Criss Strokes and his big cock are in the hands of the enemy…………..BIG MISTAKE!!!! She's fought for her Country, but this time it's personal!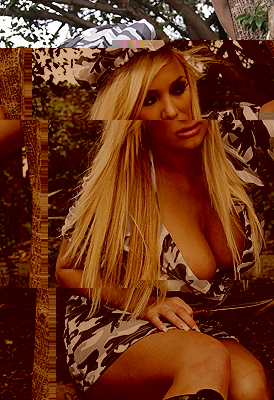 Pornstars Like It Big Shyla Stylez Video Trailer
What people are saying about: Shyla Stylez - Rambina pornstarslikeitbig scene
Comment #1
Yet another great pornstars like it big scene from the ever reliable sex goddess herself, Miss Shyla Stylez. Loved seeing her on her back on the floor with her butt in the air being piledriven - oh so sexy! The military theme, and her genuine good wishes to the troops at the end got me thinking: imagine if certain arseholes got their way and we were all to be deprived of our basic right to watch porno. Imagine the uproar from the military! Those boys (and girls) go to some pretty godforsaken and dangerous places (for 'us' so we are constantly being told), the least they deserve is some sexy scenes to relax to, courtesy of Shyla and her buddies. And the 'morally righteous' would deprive them of that? It's just a reminder of what a vital social service these people provide. Keep up the good work, folks.
Comment #2
The beginning was great with her masurbating, wish it would have went on a little longer. The "Rambina" thing was pretty funny, as you guys know I enjoy the movie spoofs and the effort that goes into making them. Then the sex - always great with Shyla's amazing looks and top performances. One thing I don't get is the pile-driver. That cannot be comfortable for the girl and I don't find what is sexy about it. To each their own I guess. But still a hot scene, can't go wrong with Shyla Styles.
Comment #3
Shyla has Styl and energy like FEW others in the industry. She's got a SMOKIN body, a lovely face and HOT ass. She BRINGS IT in every scene! I never tire of her. When one is looking for a reliable scene to heat up the moment Shyla does it everytime.
Comment #4
I am a huge Shyla fan so this may sound a bit byas but I thought this was a great scene. I love seeing her in those hot boots, great touch Brazzers. Shyla is a definite size queen and even though she gives her all in every scen she seems to really get into it when she is working with some serious beef... Seeing her deep throat Chris not just once but several times was almost enough to push me to the boiling point.. No Shyla scene would be complete without her signature reverse cowgirl squat fuck.. She looks so damn hot when she is holding her hair up and squatting down on every inch Chris can give her.. She has a great body and she really knows how to show it off.. Great cum shot right where you want it to be when fucking a babe the caliber of Shyla, right in her beautiful face and down her hot throat.. I especially loved the bit at the end saying hello to the troops... We should all pray for those brave men and women that are fighting hard every day to keep this country free from tiereny... Keep up the great work Shyla and Brazzers
Comment #5
If that's what i get for serving my country, sign me up. Good pornstars like it big scene, this is her second scene with Chriss, and it was hot. Nice action, good piledriver and the long doggy part was excellent, It's Shyla, you know what you get from her, a really good time.
PornstarsLikeItBig Shyla Stylez Picture Gallery