Pornstars Like It Big presents: Sative Rose gets picked up at the park and fucked at the apartments nearby
Scene Title: Tales from Porn Valley
Storyline: Today I was hanging out with my man Joe Blow around "Porn Valley" looking for some hot horny porn star to bang and who did we see? None other than the super sexy Sativa Rose!! Coincidently she was also in the look for someone to fuck, the only condition being that the guy had a big cock! How fucking convenient!!! So we took her to our place for a banging she will never forget...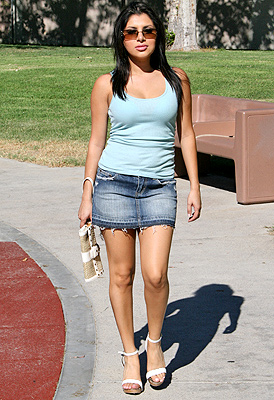 Pornstars Like It Big Sativa Rose Video Trailer
What people are saying about: Sativa Rose - Tales from Porn Valley pornstarslikeitbig scene
Comment #1
This scene was ok. Sativa is fucking hot. I love her. But this wasn't her best scene. Ther video game remarks were stupid, and she didn't even get her pussy eaten. I loved the road head, it was a nice change and I wouldn't mind seeing it more often. But it could have lasted longer. I was expecting a better scene, but Sativa is nice to see in any scene. I'd love to see her in future updates. 7/10
Comment #2
Sativa once again proves ya don't need to have big fake boobs to be considered one of the best. But fellas, get a better stud than the duds you've been having lately.
Comment #3
Your smoke'n hot. But please tell him to take off tthe glasses he looks like a idiot...
Comment #4
i know, BigD20. That scene is going to be greeeeeeeeeeeeeeeeeeeeeeeeeeeeeeeeeeeeee eeeeeeeeeeeeeeeeeeeeeeeeeeeeeeeeeeeeeeeeeeeeeeee eeeeeeeeeeeeeeeeeeeeeeeeeeeeeeeeeeee(by the way,nice scene with Sativa, not great but It is Sativa, I cannot complain)eeeeeeeeeeeeeeeeeeeeeeeat.
Comment #5
i love you sativa.
PornstarsLikeItBig Sativa Rose Picture Gallery