Pornstars Like It Big presents: Puma Swede fucking to sell her house
Scene Title: I Sell My House... You Like?
Storyline: Puma just put her house on the market because she is retiring from the industry because of a lack of big cocks. Seeing the ad in the paper, Marco decides to go for a visit and discovers that the seller is Puma Swede, the pornstar that he watches on Brazzers. After a quick tour, he doesn't like the house but he would like Puma to have his big cock since she is lacking them in her life.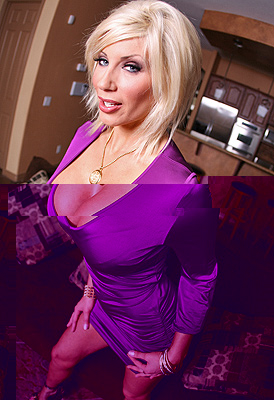 Pornstars Like It Big Puma Swede Video Trailer
What people are saying about: Puma Swede - I Sell My House... You Like? pornstarslikeitbig scene
Comment #1
I love her funny facial expressions in the pics around the hard dick. She's one of the best at it. Not afraid to look like a bimbo in photos (and is a turn on). Keep more of them coming in upcoming shoots. You guys are starting the get away from them in your newest shoots and it's one of the things that makes your site unique (including cross eyed photos of the chicks with dicks laying on their faces)! Keep those silly looks on the faces of the models looking at the hard dicks please!!
Comment #2
Puma is one of my all-time faves, and this pornstars like it big scene shows why. I happen to find her accent incredibly sexy, and I was loving her change clothes, her body is mind-numbing. Then shit Marco clown comes in and ruins the whole setup, and I'm not sure why you couldn't just use his real name. lmao at the comment "he looks like he just enjoyed an 8-ball", so true. I can't stand him because of his noises and clown faces. But the camerawork was great here keeping the focus on the gorgeous Puma Swede and off that gorilla. She put on another top performance. Her fuck noises, on the other hand, aare some of the hottest in the biz, imo. Watching her cans bounced while she got off in the missionary was worth it. Hot to death.
Comment #3
I don't like...just kidding. These two had a great combo of pure comedy and raw sex. Just loved the voyeur of Puma changing her clothes. Her skin is so golden it's like she was dipped in olive oil. Not even sure why Marco gets hate for. Dude is super ripped and always huge erection. The head was hot like a fireplace. Then he stuck his red hot poker in her during doggy. The cowgirl was slamming as she tried to shatter his pelvic bone. No faking on that big O during mish either. Damn good pornstars like it big scene and they both had a blast. Snoogans!
Comment #4
Funny start, they sound so messed up, talking to one another, but it does get you interested, in wanting to see her get it. The bj was loud and sloppy, that's a plus, and the insertion to start the intercourse was nice, They were hilarious the whole time, and I bet they weren't try to be. When she says "Ben" sounds like "Men", and him "I Like It". I actually like this one, 8 out of 10.
Comment #5
happy to see puma back, love the girl, but damn, y did you guys pair her with that fugly fool Marco Banderas? damn, cant stand him, or billy...
PornstarsLikeItBig Puma Swede Picture Gallery