Pornstars Like It Big presents: Priya Rai getting fucked by a huge cock in her Kama Sutra Class
Scene Title: Big Cock Kama Sutra
Storyline: Priya Rai is a Kama Sutra expert specialized on big cocks. Ralph Long's agent suggests him to go see Priya before his next shoot to learn a thing or two about using his big cock, because girls complain about his lame skills. Priya is thrilled to see what Ralph is packing and she gives him a whole tutorial on the best positions to do with a cock like his. In the end, Ralph's big cock made Priya cum many times and Priya rewarded him by letting him cum all over her big beautiful tits.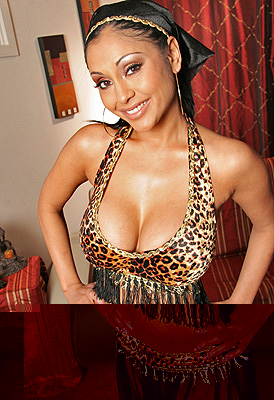 Pornstars Like It Big Priya Rai Video Trailer
What people are saying about: Priya Rai - Big Cock Kama Sutra pornstarslikeitbig scene
Comment #1
Haven't watched this scene in a while. God I love Priya. I wish the fucking was faster and harder, but it was still amazing. Squirting girls are a huge turn on for me, I loved it at 30:26 when you saw her pussy all wet and shit. I wish she would squirt more often and say when she does. Amazing scene! -4thecrew-
Comment #2
the cumshot to her tits was fantastic! A big facial or swallow for the next pornstars like it big scene is a must. Thank you brazzers.
Comment #3
When I watch one of Priya's video's I have to initialize noise protection things because she screams everytime loud as hell! mega geil! Or another alternative is to turn the volume up and open the window an the neigbours would move away forever! Thanks Priya - women who like to scream when they get fucked - thats what I like!
Comment #4
fundock summed it up nicely. the only hot part about this pornstars like it big scene is ralphs cumshot on pyria's hot tits. pyria you are an example of just because you are hot does not mean you will succed in this industry. you have a smokin hot body but lacked tempo and intensity. if raplh's dick is too big for you ask for a smaller dick next time becuase you are losing fans quickly. your fucking intensity was about as lame as sophia lomeli's fucking. when a guy slings a load that hot across them tits do something with that dick. lick it suck it, stroke it or something anything but play with yourself. ralph if you don't find a razor and a tanning bed (as nice as your loads have been), you are going to lose your female fans quickly!!!! terrible scene brazzers (no intenisty/speed)!!!
Comment #5
Damn the ball was dropped again today. Where was the incense burning, Punjabi music, and the red dot at? As Ralph is explaining to her his situation, she is going through her ritual. She like let's get started by you taking off your clothes and sees his cock. Then it turns into more pleasure than work. She turns the music off and rips off the red dot. As I watched this pornstars like it big scene take place, it made me believe this was gonna be like sexproadventure and she never taught him shit. Hottest positions by far was cowgirl(of course) and doggy when she looked like she was grabbing her ankles. I actually love hearing her growl and Ralph didn't give it to her like she needed it. Both scenes today could have been better but oh well. 2 erect nips, Snoogans!
PornstarsLikeItBig Priya Rai Picture Gallery