Pornstars Like It Big presents: Sexy slut Nikki Benz is trying to convince Johnny to work for her by fucking and sucking him good
Scene Title: Nikki Benz Is Recruiting Big Cocks For Her Big Dic
Storyline: Cock hunter extraordinaire, Nikki Benz, has done it again! She is starting her own 'Big Dick Agency' and recruiting new members for her business. Her lucky candidate, Johnny Sins, just won't join as he has strayed away from that type of profession. But Nikki is determined to have his big cock for her clients, but mostly for herself...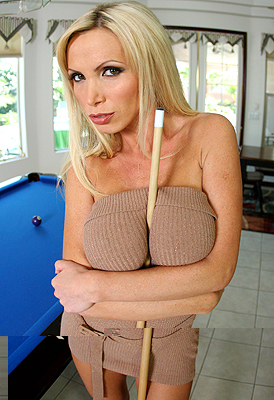 Pornstars Like It Big Nikki Benz Picture Gallery
What people are saying about: Nikki Benz - Nikki Benz Is Recruiting Big Cocks For Her Big Dic pornstarslikeitbig scene
Comment #1
I for one love the fact Nikki is always talking about how big a dick is as I find my own erection growing to its maximum length with pre-cum everytime she dirty talks about big dicks! Sha-wing!!! More Nikki is never enough!!! I fantasize if only John Holmes was in his prime to listen to Nikki go off about his 14" big dick with her!
Comment #2
nikki is HOT!! and all her pornstars like it big scene's are BANGIN! even though she goes overboard with the whole BIG DICK , LITTLE DICK thing! she acts like smaller sized men asked to have a little dick, like we went to wal-mart and said "yeah let me get that extra small dick up there on the top shelf" im sure if we could magically grow a few inches overnight we would.
Comment #3
for all i know i could be wrong, but i swear to god i heard nikki say "its soo fucking gay" when johnny was fucking her doggy on the table. lolol ive repeated the part like ten times and i keep hearing the same thing (its at the 22:30 mark). and then when you look at her lips it looks like shes saying something else instead of gay, but i keep hearing it. did anyone else notice this too or am i crazy?
Comment #4
Nikki is so sublime! She is hands down my favorite girl on this site or any site. She just has that X factor, or XXX factor. I agree with the others, I never tire of seeing an update with her, keep Nikki cumming our way and we'll all be some happy campers! And don't forget to fuck those titties next time, they were built for tit-fuckin' !
Comment #5
Nikki, Nikki, Nikki, that's all I can really say. I never get tired of seeing her scenes...even when I think I am, I come running back for more. It's awesome how she always seems to keep part of her wardrobe on during her scenes...really adds to the excitement...otherwise if they just get naked straight away It's all the same and it can get a bit predictable. Can we have Nikki and Shyla together in a scene? Now that would be fucking amazing! Love ya Nikki