Pornstars Like It Big presents: Memphis Monroe is Fuckarella and gets fucked by big dick Keiran
Scene Title: Fuckerella
Storyline: Fuckerella is a young women hoping for one day to find the cock of her dreams. When the Prince of the village sends out invitations to a ball Fuckerella begs to go but her evil stepmother doesn't let her. When the Fairy Cockmother shows up she uses her magic so Fuckerella can attend. At the ball she attracts all the attention, which allows her to find the cock of her dreams. When the clock strikes midnight she remembers what the fairy Cockmother told her and dashes off leaving her dildo behind. The Prince desperate to find this mystery women searches the village hoping to find the perfect fit of the forgotten dildo.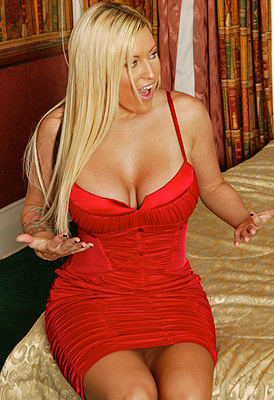 Pornstars Like It Big Memphis Monroe Video Trailer
What people are saying about: Memphis Monroe - Fuckerella pornstarslikeitbig scene
Comment #1
Memphis Monroe's tits look better when they're in her shirt and her cleavage is so profound. Since she had her tits done a couple of years ago, her tits (while still good) were a lot better before. She must've spoken to Shyla Stylez about getting tits that are just too damn big. Either way, Memphis is still a solid performer and this scene (even though it seems to take forever to get to the fun) rocks!
Comment #2
Memphis makes it difficult to get through a scene with her dirty talk and big ass titties I feel like cumming like Peter North and I am only at the titty fuck in the beginning of the scene. How big are those fucking tits?! I would love to hose them down with a giant cumshot! This scene proves what a stud Keiran is! One bit of dirty talk while fucking Memphis would make me cum too soon! I dont know how he does it as I would love to go a round with Memphis! I can't undersand why this scene is not rated a 10?! I've wanted to cum a half dozen times already! Exceptional camera work on the RCG! I love how big Memphis' nipples are, I would love to paint them white! P2M on couch camera angle made me want to shoot a load that would have drowned a litter of kittens! Camera angle on doggie on couch has me dripping cum! Watching those tits bounce while fucking has me on edge with like 4 minutes to go! Nice cumshot facial by Keiran Lee!
Comment #3
Memphis trying to get employed by Disney? Amy you looked hot in that gown. The head wasn't bad from her. She looked to put some effort into it making a pop sound on that cock. I was really digging the cowgirl. I liked seeing her grind on him for awhile. Th reverse cowgirl and spoon were alright but nothing special. He was getting up in those guts though in doggy. It's been awhile since he stayed with doggy without moving or changing the angle of how he's hitting it. She keeps her mouth close shut pretty tight during the facial. It can't be cause she doesn't like the taste of it. She sucked the remainder of his drops out of him. Maybe she's just making sure she taking a complete facial. Snoogans!
Comment #4
Ah its so good to see Memphis back doing a B/G scene. I was having withdraws. pornstars like it big scene was funny. I loved when KL tried putting the dildo in the blonde chic and the sound effects came on and he was like your pussy in like a cavern. Nice lil twist on a old fairy tale good job ZZ. The positions were on point. I especially liked the regular cowgirl being able to see that nice juicy ass. As far as everybody complaining bout Memphis not opening her mouth at the end, I really didnt care I actually found it sexier she didnt seeing that big load just covered on her face plus I mean she opened her mouth to suck KL's dick at the end. More Memphis scenes please
Comment #5
Hot pornstars like it big scene. Memphis has one of the hottest pair of tits in the biz...fucking amazing hangers!! She should be paired with Keiran again or Jordan Ash for a hard titty-fucking/dick-slapping scene.
PornstarsLikeItBig Memphis Monroe Picture Gallery