Pornstars Like It Big presents: Mariah Milano loves the cock incentive package with her check
Scene Title: Stimulus Checks
Storyline: Mariah has been waiting on her stimulus check from President Obama, he made so many promises on the campaign trail and now she expects her money. The federal government sends Agent Gunn to deliver a much needed stimulus to Mariah and she's so satisfied when it cums.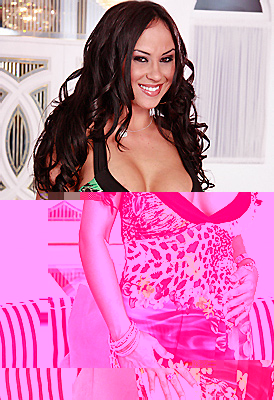 Pornstars Like It Big Mariah Milano Video Trailer
What people are saying about: Mariah Milano - Stimulus Checks pornstarslikeitbig scene
Comment #1
Mariah is world class!! Every girl should give BJs like her, deep, wet, & sloppy!! Great pornstars like it big scene, should have ended with a facial though.
Comment #2
Lol @ the setup, dumb but hilarious. But wtf is wrong with CheeseCake Factory? I love me some Ruth's Chris Steakhouse, but CheeseCake Factory is good too Mariah, jeez. lol. I thought she would be a little more hesitant when Tommy whipped out his dick, but like MJ said, I haven't seen a performance like this outta her in a long time, and I love watching every Mariah Milano scene. Tommy fucked her silly in every position, and it looked like she was trying to snap his dick off during cowgirl. Great job, and good ending too with the check, haha.
Comment #3
I can't deny that I haven't been much impressed with Mariah. Though she still shielded the scars with her arms, I was proud that she didn't wear a bra. It's apparent too that she has a thing for Tommy Gunn. I haven't seen this much explosion out of her for quite sometime. They fucked each other like this was scene ever for both of them. They did the sharing perfectly with her starting on him. Then he banged the hell out of her in spooning. The way she put that cowgirl on him. She was trying to pop the springs in that couch. The doggy was good and hot. I hope more scenes of her keep cumming out. Snoogans!
Comment #4
his one should be very interesting. But, on a good note, i'm glad that Mariah is back, one of my favorite latina pornstars. This should be good. (No Tommy Gunn though. He jacked up the scene w/ Angela Aspen. And she's bangin'. Now imagine how this is gonna turn out, unless Mariah "bails" out this scene!)
Comment #5
Mariah is delicious like ever and ever, but please MAriah make swallow in your next scene, I love you Mariah
PornstarsLikeItBig Mariah Milano Picture Gallery