Pornstars Like It Big Krissy Lynn in i am not a robot episode
Scene Title: I Am Not A Robot
Storyline: A young horny genius builds robots in his secluded mansion and uses them for sexual fulfillment. His quest to create his first flawless robot is short lived as the robots develop human emotions and jealousy begins to tear their relationships apart. Starring Johnny Sins and Krissy Lynn in this pornographic science fiction thriller that keeps you on the edge of your seat with your hard dick in your hand. Warning! This video contains scenes of course language, nudity, and violence. Viewers discretion is advised.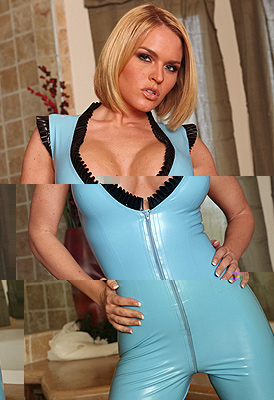 PornstarsLikeItBig Krissy Lynn Video Trailer
What people are saying about: Krissy Lynn - I Am Not A Robot pornstarslikeitbig scene
Comment #1
We also need to see more of these two in the bathtub, for it is such a wonderful place for two gorgeous people to fuck!!
Comment #2
Very hot scene hearing her say master all the time was such a turn on and it also help shes hot as hell
Comment #3
Oh, wait...you already DID! Day with a Porn Star here and Can She Take It? over at MOFOS. (and if you watch Naughty America's stuff, 2 Chicks Same Time). Peep the scenes and do the knowledge, you'll see the math: KRISSY (greater than symbol) KAGNEY.
Comment #4
Boy that would be awesome. Too bad in my lifetime there will not be 2 things: Holographic technology; to the point where sensation and interaction are real AND artificial lifeforms as this scene depicts. Unlike the "fullsize doll industry" where someone can pay 5K for a lifesized female doll, take it home, fuck it, etc without having to worry about any bullshit; to have something like this; alive and ready to do whatever you wish; amazing. The whole concept of the "pick up" and getting screwed over by a girl who does not want to deal with you would be over forever! Nice guys like us who "finish last" will never live in fantasy land. You will never have to meet a certain set of standards by some bitch to get a piece of ass!! I sort of envy those in the next 50-100 years, but am also excited for them as well! Anyway, back to Earth. Looks like a good scene!
Comment #5
hell ya hell ya hell ya what a babe 10/10.Great work you did with sinns in Cock arm wrestling that was the best scene on that mofos shit site by far.Am doing it for all my fuckin friends an shit funny as hell.well done xxx