Pornstars Like It Big presents: Cock sucker Katie Morgan pounds big hard cock with her tight pussy
Scene Title: Katie loves them big
Storyline: We had Katie Morgan coming over for a solo scene. She showed up excited thinking she was going to get a big cock in her pussy and got very dissapointed to find out it was going to be a solo session. We started the scene but Katie wouldn't stop complaining about performing alone and begged us to get her a big hard cock. Katie is one of our favorites so we got her one of the biggest cocks in the business: Mr. Evan Stone!!! Katie was so happy she gave us her best scene yet.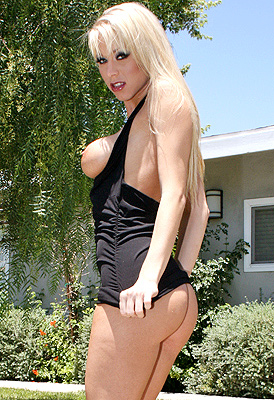 Pornstars Like It Big Katie Morgan Picture Gallery
What people are saying about: Katie Morgan - Katie loves them big pornstarslikeitbig scene
Comment #1
This girl is a bit 'nympho',beautiful,sexy, and with real bitch charakter - all that makes her one of the very best pornstars in the world.However,this scene sucks. This guy should drink less alchohol, and eat more honey - his weakest muscle in this scene was his cock.
Comment #2
When I saw the insert of Katie Morgan, I saw the guy behind her and was all excited. I was lke Tarzan come get some of this Jane. As I watched the video I cant understand why the spent more time fighting each other than fucking. Evan please becareful cause you might step on your balls. My body is very close looking to Katie. So obviously shes smoking hot. Yeah hook Katie up with another dude and it should be a hot scene cause she has the energy.
Comment #3
Thanks for bringing Katie back to the site. Katie is "VERY HOT" The first film you did with her for the site was really smoking......But this one with Evan Stone....It really took away from a great girl. Bring her back and put her with one of your "Guys" You don't need to go into the past and dig up a old porn guy!!! "Please" do another film with Katie and put her in the Doc Office ETC.
Comment #4
10 !!! I don't understand why some comments are obsess about guy's age and ...balls !
Comment #5
Not bad, but the sec could have been better. I don't know why all these people are hating on Evan. I think they're just jealous. Katie and Evan are great together.