Pornstars Like It Big presents: Agent Presley pounding on a huge cock
Scene Title: 69
Storyline: Jenna Bauer has to find the man that has designed a bomb that threatens to kill thousands of Americans. The only problem is the only way she can disarm it is by sticking his huge cock in a specially-designed chamber that only recognizes his cock. To make sure that his cock will work in the bomb, Jenna Bauer needs to get him extra hard and give him the most hardcore interrogation ever.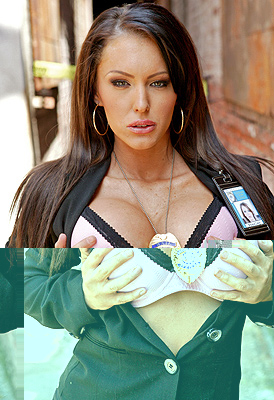 Pornstars Like It Big Jenna Presley Video Trailer
What people are saying about: Jenna Presley - 69 pornstarslikeitbig scene
Comment #1
this is defo one of my favourite scenes i absolutly enjoyed this scene it was fukin incredible i loved this one jeena presely awwwwhhh wah can i say about her she just looks amazing every fucking time every second more like it damn shes was amazing loved her in this, this is actually favourite top scene loved this one defo gonna download man wah scene johnny was great in this iswelll but jenna was just perfect, amazing wah ever just brillant
Comment #2
This bitch has one of the sexiest bodies in porn. And an evil, I love to fuck kind of face!!! Great fucking head. And her doggy fuck is one of the best I have ever seen. More Jenna now Brazzers!!!!
Comment #3
POV Jenna: "You like the way this little filthy whore sucks your big fucking cock?!" FUCK YEAH!!! "The more I suck it the more it grows in my fucking slutty little mouth!" I have to stop dripping stringers everywhere! "Suck on those big fucking tits, they make your cock hard?" I'll have to watch the rest of this scene some other time as Jenna's dirty talk made me launch the rockets white glare! lol
Comment #4
Not exactly a technique you'd see Jack Bauer use. Anyway, Jenna was riding like she was never gonna ride again. I didn't know she was a squirter or can we credit that to the growing legend of J. Sinns? It was a welcome surprise. The Doggie was killer and we got 2 more explosions at the end of this one. First Johnny blew then the scene blew-up. Nice attention to detail on the set too.
Comment #5
It's always fucking wimps that can't lift any weights that want to say a guy is on steroids because they look like shit and never work out. It's the same with chicks with small tits that always want to point out that a chick has fake tits.
PornstarsLikeItBig Jenna Presley Picture Gallery