Pornstars Like It Big presents: Famous pornstars Carly Parker and Penny Flame gets pounded by JOhnny Sins huge dick
Scene Title: Carly and Penny Find A Big Cock For Their Personal
Storyline: What a crazy co-incidence that two freaky horny pornstars happen to walk by Johnny Sins in the streets! He overheard them talking about big dicks and joined in on the conversation! They invited him over to their new crib and we followed. They fucked & sucked one of the longest & fattest cocks they've ever seen! To top it off, the bitches took a nice creamy load on their faces!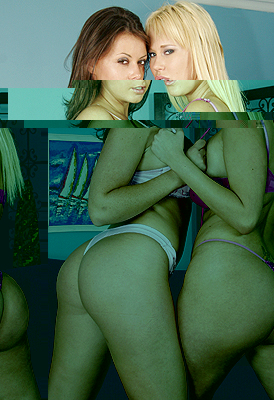 Pornstars Like It Big Carly Parker and Penny Flame Picture Gallery
What people are saying about: Carly Parker and Penny Flame - Carly and Penny Find A Big Cock For Their Personal pornstarslikeitbig scene
Comment #1
thats conversation in the beg was such a typical dumb bitches talk. how can a guy with a small cock be an idiot? for all they know a guy that doesnt have a huge cock can fuck a chick good, and it has nothing to do with being an idiot or not. and why is everyone here mentioning smoking weed? they didnt talk about it in the scene from what i heard. anyway, the scene itself is decent... nothing special, they dirty talk really bad, and neither one of them look hot. as always, the stud johnny sins carrying his partner(s) through the scene.
Comment #2
I didn't know Penny liked pot so much, that's awesome. I'd like to smoke with her.
Comment #3
How the hell did these two dirty whores get on here the way they looked? Carly looked like shes in and out of drive thur fast food joints. Penny had to join just cause of all the weed she smoked(cool with me). These two heifers have been out of action so long they couldnt even keep the dick in when they were riding. Then they make it worse when they fuck up his stroke and he falling out of the pussy. I will give credit these showed all kinds of enthusiasm. Penny got so much hotter everytime she talked bout cumming. Johnny Sins is fucking like a mad man gone crazy on Brazzers.
Comment #4
I used to dig Carly but she seems to have packed on some lb's. Did she just have a kid? Still love her enthusiasm, though. Penny's sweet in a co-worker nympho fantasy kinda way.
Comment #5
Yeah Carly looks good as hell, I wouldn't want to fuck a stick...just as long as she doesn't get TOO big.