Pornstars Like It Big presents: Sexy Asian slut gets pussy plowed in public bathroom
Scene Title: Mean Head Game
Storyline: Asa is in the washroom at a nightclub and over hears a couple fucking around in the stall beside her. She decides to take a peak but ends up witnessing the most pitiful blowjob she ever saw. Appalled by the dreadful performance she knocks on the washroom stall and offers the boyfriend a blowjob he'll never forget.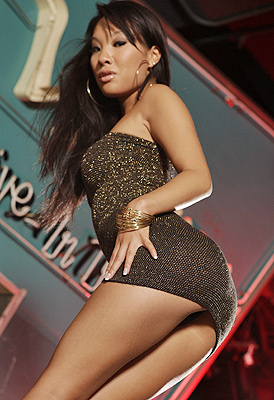 Pornstars Like It Big Asa Akira Video Trailer
What people are saying about: Asa Akira - Mean Head Game pornstarslikeitbig scene
Comment #1
that intro is soo funny, gotten a couple blowjobsl ike that when i was young wanted to slap the bitch
Comment #2
love this little asian whore...yum
Comment #3
9/10 for Asa and a big time LOL for the guy...if he can't keep it up with her, he's got the wrong job...A little bad.
Comment #4
Another solid story today. I just thought the intro was a bit long. That blonde (who looks familiar but can't place her) damn sure wasn't doing the job. Of course it was hot watching Asa play with herself. I was actually excited that Carlo is on ZZ. He is ultra super sexy and the only guy to give the Greek God a run for his money in the stud muffin department. Restroom sex is hot but it's always limited to certain positions. Yes the doggy and mish were good enough. I personally loved the cradle and she even took care of business with her feet in the sink. Damn he deposited some great loads all over her boobs. Snoogans!
Comment #5
81/2 out of 10! The actors get credit for working hard, sweating, and her finishing him off, also the scene was right to the point, no long story, so a plus there. Now, for the negative stuff, zz you need to start crediting the other guest female actors that appear in these scenes, secondly they could have had her do a little in and out, before Asa just rushed her way in, next the positions looked uncomfortable, because of the area they were in, and this caused poor camera work at times, lastly for being a so called public scene, in a bathroom at that, I always thought, in a quickie, clothes should remain on, in case someone would appear. They were full nude, with the exception of her shoes, and his socks, all she should of lost was the thong, and his pants should have been around his ankles.
PornstarsLikeItBig Asa Akira Picture Gallery