Pornstars Like It Big presents: Angelina and Ryder tackle Europeans Psychos big dick
Scene Title: European Psycho
Storyline: Danny Bateman is a well established young urban professional with a psychotic mind and a huge cock. One night he goes to get hooker Ryder Skye in his limo, and orders sexy Pornstar Escort Angelina Valentine for a night of torrid sex...and more! Do NOT Miss this Brazzers Spinoff of the American version of the same title!!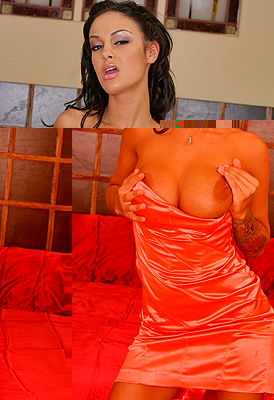 Pornstars Like It Big Angelina Valentine and Ryder Skye Video Trailer
What people are saying about: Angelina Valentine and Ryder Skye - European Psycho pornstarslikeitbig scene
Comment #1
This was a hot scene to be in, I had a good time... and for all of you who are taking the story line too seriously... there is always the option of just watching the SEX. Thanks for the awesome comments everyone. xoxo
Comment #2
clearly none of the people who commented on this never seen american psycho. u need to see it to appreciate this one. the chicks were totally into it and i loved it all. danny not sure if thats an accent or not, but tone it down a little. 10 all the wa
Comment #3
lol ok I don't care who you are, but I think everyone will agree that was one crazy fuck'in story line! Good scene though, story was a little long. But seriously if you really have that much of a problem with it, just forward it to the sex. Angelina and Ryder were hot as hell and Danny did some pretty good crazy acting too. all in all good scene pornstars like it big brazzers.
Comment #4
This was such a great production I barely paid attention to the fucking.. The limo bj was great, and Ryder's little masturbation episode in the hot tub were awesome. But on the real, the whole setup, camerawork, production, and even the substitiution for porn instead of music was brilliant. "Do you like Jenna Haze?" lmao that was great. This was as close to a perfect spoof as you can get, even the dialogue and the acting. Next time, let's get Angelina back for a 1-1 scene. It's great productions and efforts like this is what makes glad I'm a member here.
Comment #5
this looks bad ass!!!
PornstarsLikeItBig Angelina Valentine and Ryder Skye Picture Gallery